This post may contain affiliate links and I may earn a small commission when you click at no additional cost to you. You can read my full disclaimer here.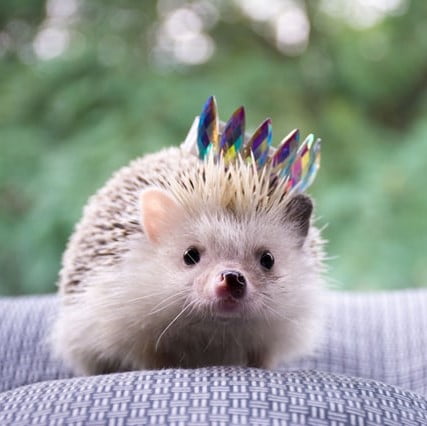 Hedgehog
I would like to make the filling for the puff. Is there any easy recipe for the custard cream?

If you are looking for an easy "Petite Cream puffs with custard filling recipe", yes you are on a right page!



This recipe is for those who want to make the cream puff in easy steps. With this recipe, it takes only few minutes to make the puffs. The custard cream also takes only few minutes.



Yet, the quality is pretty good. This cream puff is petite and cute, so that it can be good finger food to be served at a party. Perfect dessert for those who have sweet teeth.



You may add some whipped cream, chocolate cream on top of the custard cream to fill the puffs. Some tiny berries can be good accent too.



Be creative to make your own cream puffs!
The main ingredients of this recipe is egg and heavy cream. To make the recipe ketogenic, I am using Whole earth(sugar alternative) instead of sugar.



Please click the button below if you wan to jump to the recipe!



Cream puffs with custard filling recipe| Tools to use
There is one item which is crucial for this recipe. That is "Silicone Mini Cupcake Holders," which you can find on amazon. This mold is reusable and refusable.





Unfortunately, without this holder, you cannot make the petite puffs with this recipe. This mold enables the puffs inflate like balloons.



You can try other other size, but the possibility to be deflated will increase with bigger size. This mini holders are the best among all the holders.



Cream puffs with custard filling recipe| Ingredients
There is one ingredient which you may not have in your kitchen.



That is "Kinako powder". This ingredient has been used in Japan for a long time.



Ketogenic? Yes, it is.
Choux puff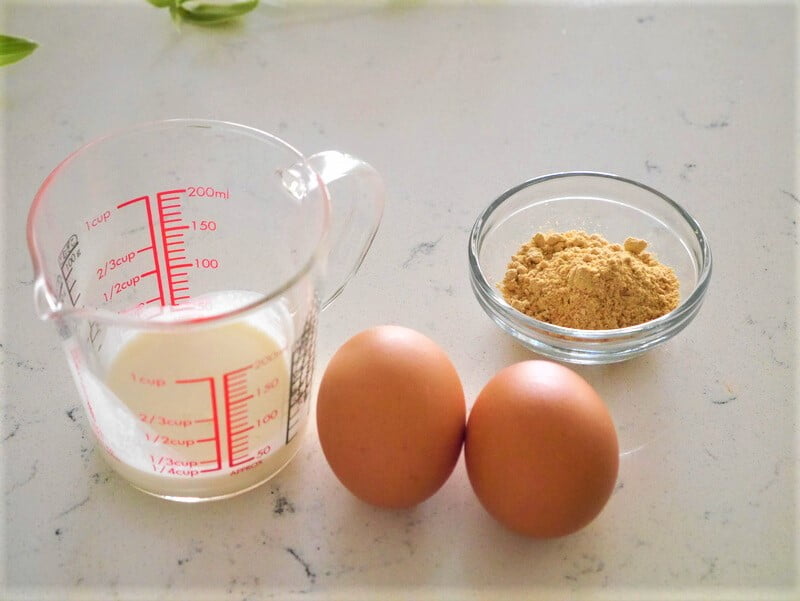 Yes, surprisingly, these are the only items that you need to make these cream puffs!



"Kinako powder" is flour made by soybeans. This product has been used forever in Japan for rice cakes, ice creams etc. It tastes a bit like nuts. However as it has very light tastes, it can be used for various kinds of meals.




I am from Japan and I love this flour. My favorite thing to use the flour is sticky rice cake. People often eat rice cake with Kinako flour in Japan. It goes very well with some sweet sauce.



As I am on ketogenic diet and staying away from rice, I am making "soy milk rice cake made by psyllium husk" these days. I would like to introduce the recipe later.

Custard cream
I personally like the combination of Custard cream and whipped heavy cream… It is just perfect to have them together with 1:1 on any sweet.

Cream puffs with custard filling recipe|How to make it
Basically, all you have to do is mixing all the ingredients and use an oven and a microwave. The puff will be gradually inflating in the oven.
Choux puff
1 Set the oven temperature to 400F(200c).


2 Put the 15ml of heavy cream and Kinako powder in a bowl and whisk till you do not see the powder in it anymore.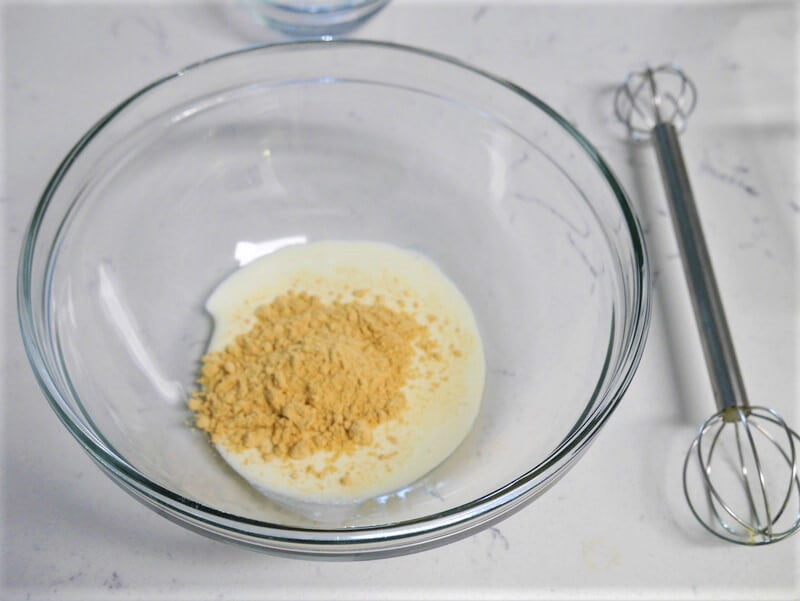 3 Put the an egg in the bowl and whisk till all gets mixed well. DO NOT whisk too much.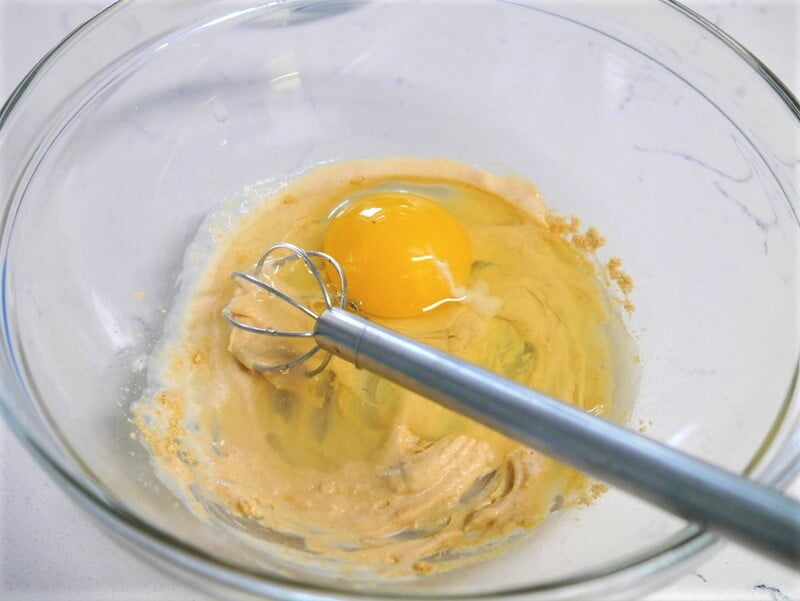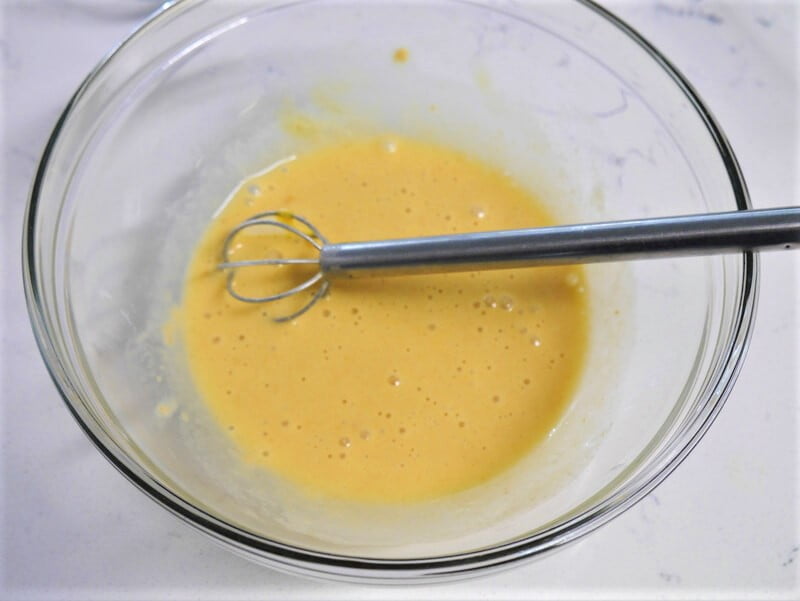 4 Put 3 to the holders.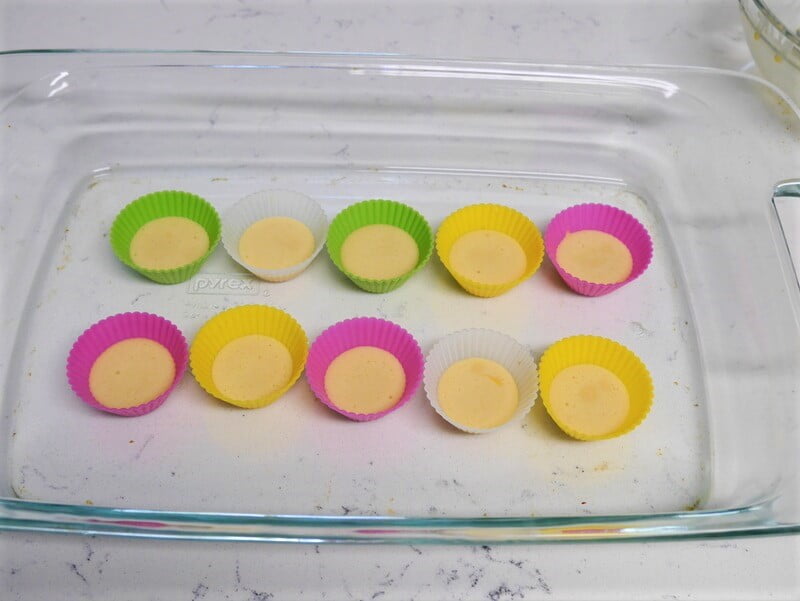 5 Put them in the upper section in the oven, only after the oven reached the designated temperature. Bake for 15 minutes.




6 Turn off the oven after 15 minutes. Do NOT OPEN the door of the oven soon. Leave the puffs in the oven for 2 to 3 hours till they cool down.
7 Take the puffs out of the oven.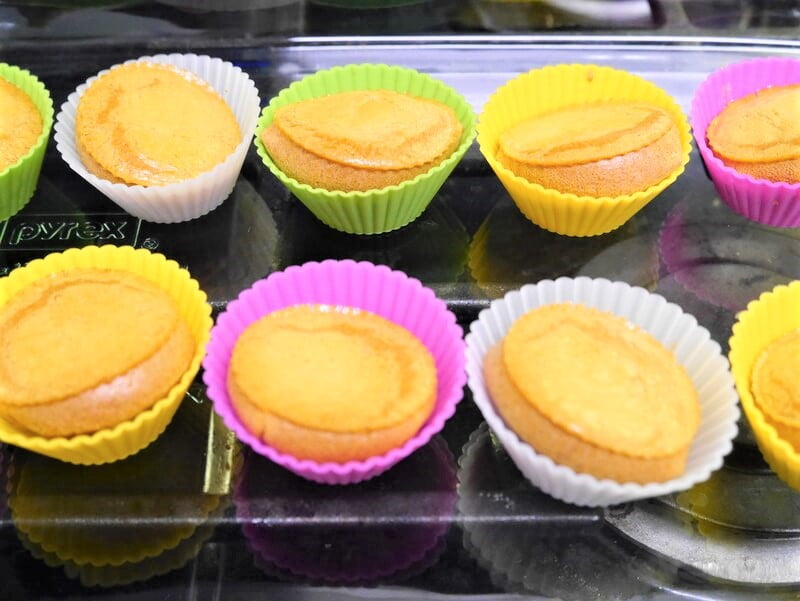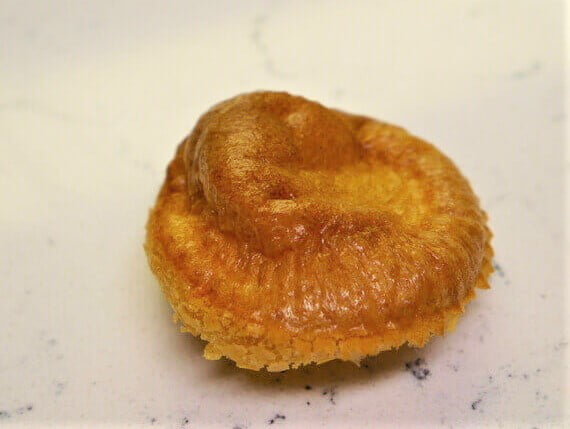 8 Cut the upper 1/3 of the puff to make a cup.



9 Put any kind of filling as you want.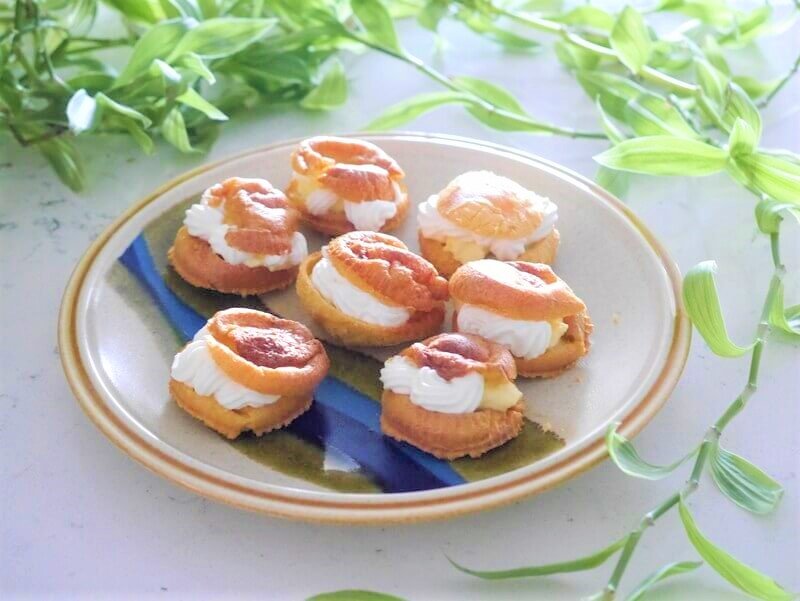 My favorite is Custard cream, chocolate whipped heavy cream, and normal whipped heavy cream.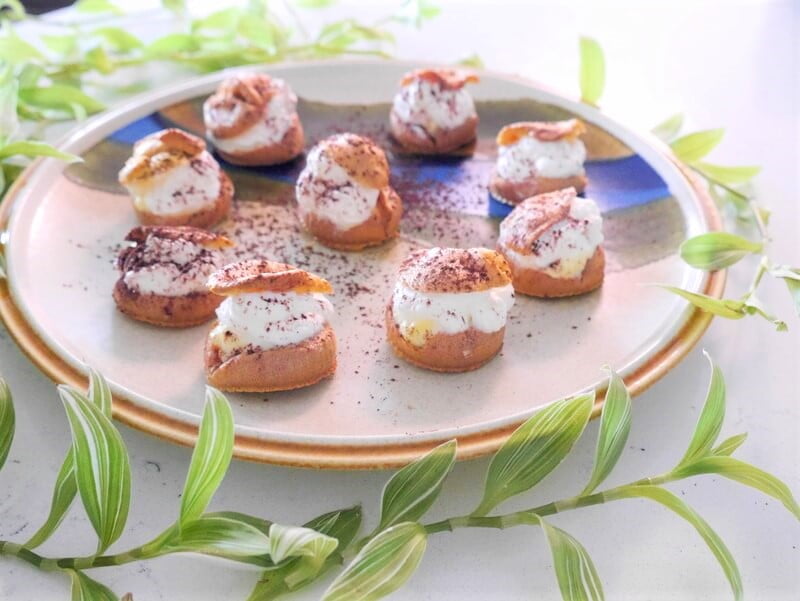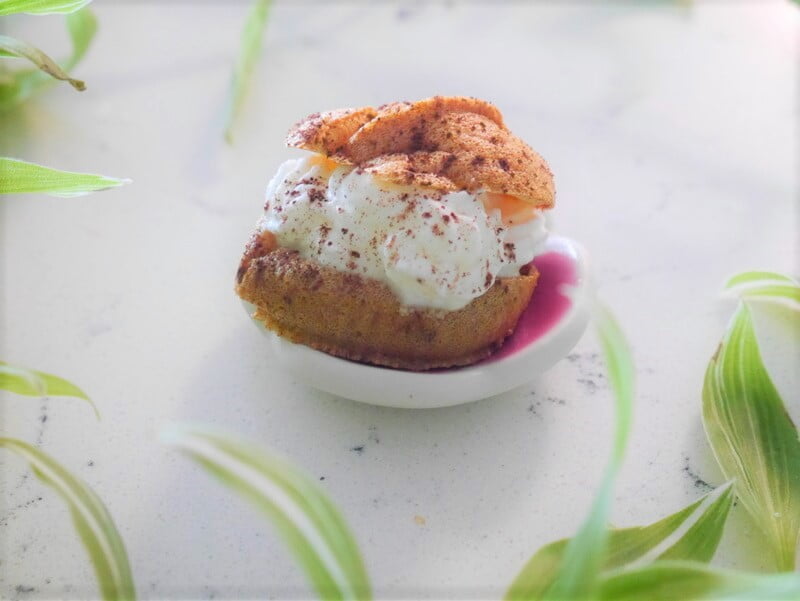 It's small so that you can eat them in one bite!



Custard cream
Custard cream is on this page. Please jump from the link below.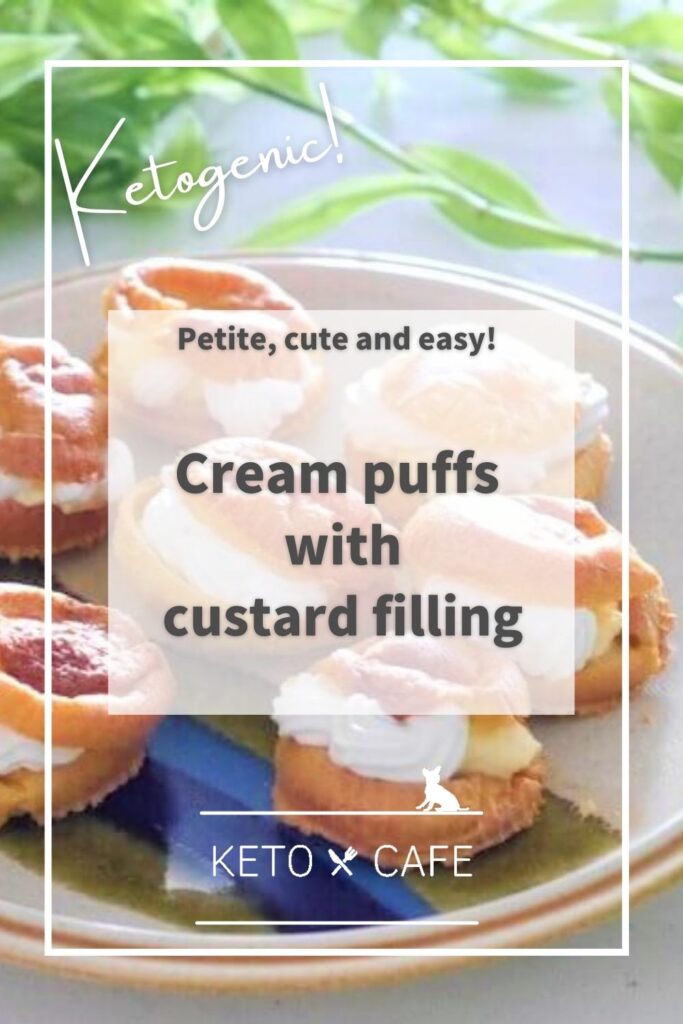 Petite Cream puffs with custard filling recipe(Ketogenic)| Super easy recipe!
You can create 10 puffs out of an egg with easy steps! You can also find the recipe for Custard cream on this page. It 's so easy and yummy!
Equipment
Bowl

Oven

Silicone Mini Cupcake Holders
Materials
15

ml

heavy cream

3

g

Kinako (Soy beans powder)

1

Egg
Instructions
Put heavy cream and Kinako powder in a bowl and mix little.

Add an egg to the bowl and whisk little.

Put the liquid to Silicone Mini Cupcake Holders which are placed on a baking pan.

Place the Bake 15 minutes.

Tuen off the oven yet DO NOT OPEN the door of the oven.

Wait 2-3 hours till the oven cools down.

Take the puffs out from the oven.

Cut off 1/3 of the puff from the top.

Fill full of your favorite filling on them and put back the tops.
Notes
【For 2 people】
Protein: 7g (38%)
Fat: 11g(57%)
Net carb: 1g  (5%)
(Total Calories:133kcal)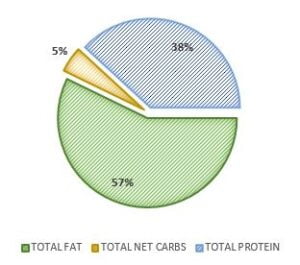 Let's make Cream puffs with custard filling!
What is amazing is that you can make 10 puffs out of an egg with this recipe.



Think about it, If you order three pieces of these puffs at a restaurant, how much do you have to pay? Most probably, you will pay six to ten dollars! You are served only 1/3 of an egg with the dish.



I just found this recipe couple of days ago, and I have been making them almost everyday since then!



It is too good….so be careful, don't eat them too much!