This post may contain affiliate links and I may earn a small commission when you click at no additional cost to you. You can read my full disclaimer here.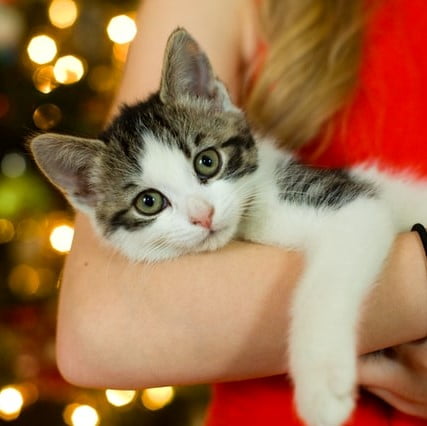 CAT
I need a recipe for the custard cream to fill the puffs that I made.
This recipe is for easy, small portion "custard cream." With recipe, it takes only few minutes to make it!



The recipe uses only microwave to make the cream solid. What you have to do is just mix the ingredients and put it in a microwave.



Even though it is so easy to make, it tastes as if normal custard cream that is made by a pan. Custard cream goes with Choux puff, pies, éclair, and many more.



If you can make the custard cream with an easy way, you can use the saved time to make some other sweets!



If you want to jump the recipe, please click the button below.



If you also want to make puffs, you can find the easy recipe from below.



Custard cream filling recipe | Ingredients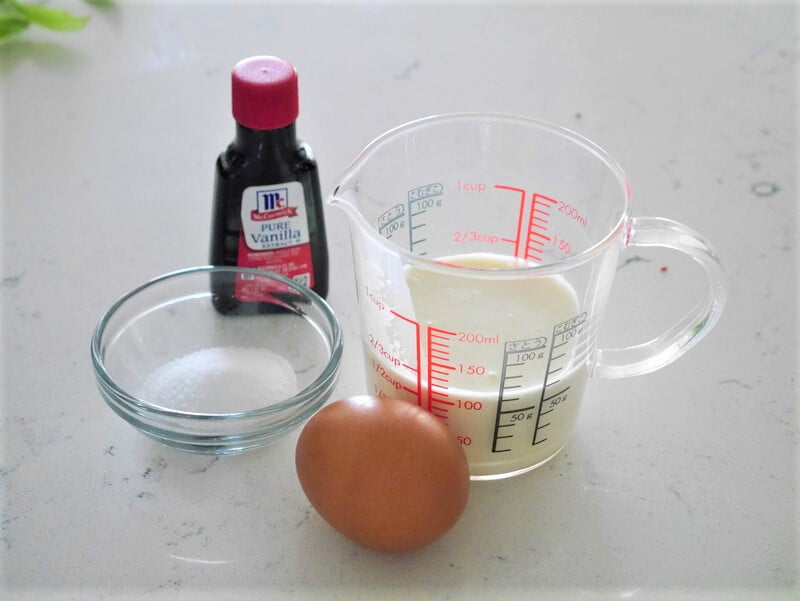 Ingredients are as follows.
You can easily find all of those items in a supermarket or on amazon.



Whole earth is this one.


>> WHOLE EARTH Stevia & Monk Fruit Plant-Based Sweetener
It is made of Stevia and monk fruit. It does not spike your blood sugar level and is completely ketogenic. You need only half of normal sugar portion when you use this sugar-alternative.
Custard cream filling recipe | How to make
1 Mix all the ingredients in a bowl.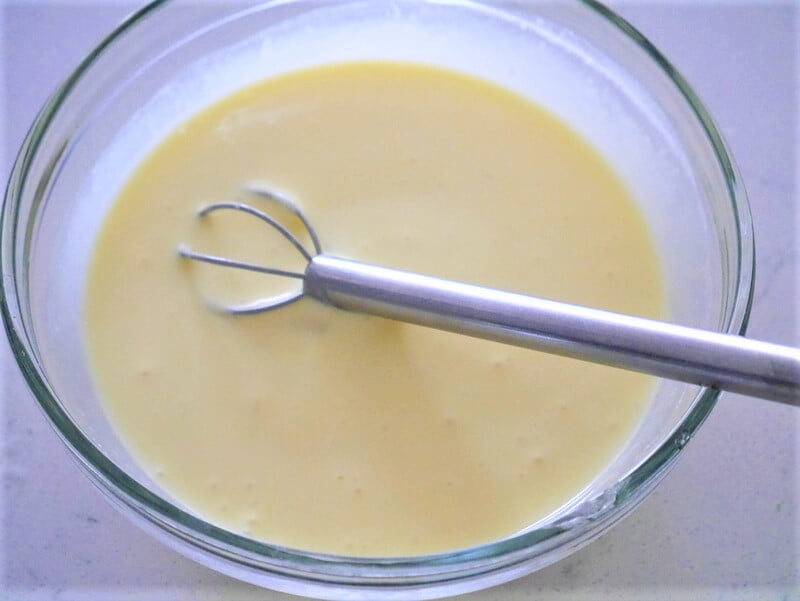 2 put it in a microwave, and warm up for 15 seconds. Take it out and mix by a spoon.



3 Again, put the bowl in the microwave and warm up for another 15 seconds. Take it out and mix.


4 You repeat 2 and 3 couple of times, and the cream starts getting solid. When it becomes solid enough as you want, stop putting in the microwave. (If you repeat too much, it will become too solid like butter…)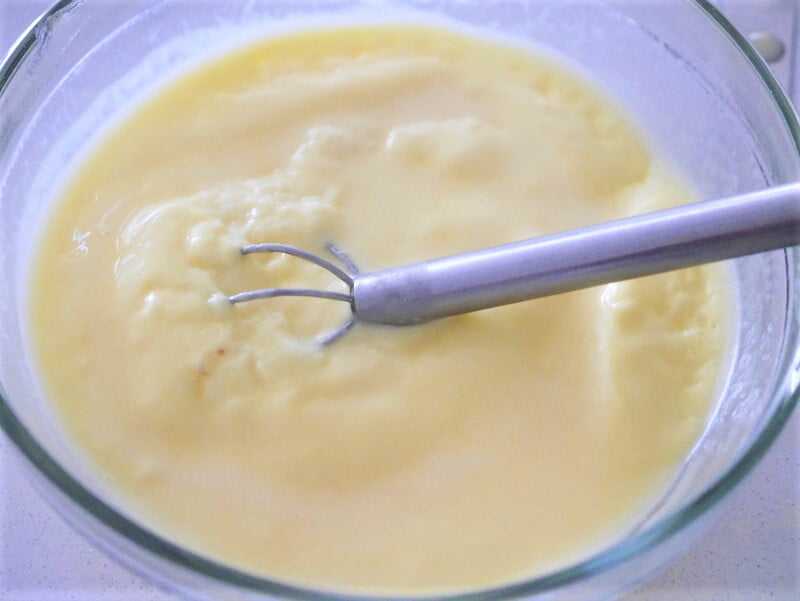 5 After temperature goes down, put it in a fridge. When it becomes completely cold, it is done.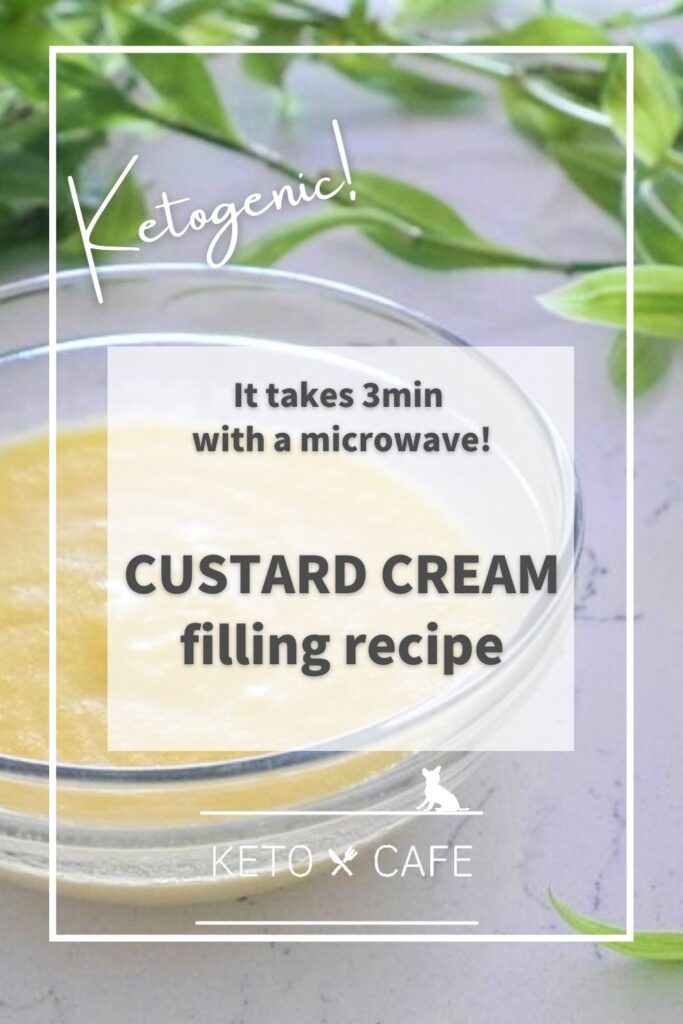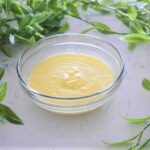 Print
Custard cream filling recipe | Ketogenic & easy! Less than 3 min with a microwave
This is an very easy recipe for custard cream. Those who want to make custard cream with easy way and small portion, this is the recipe for you.
Materials
1

Egg

100

ml

cream

1/2

tbsp

Whole Earth

*Equivalent to 1 tbsp of sugar

Few

drops

Vanilla extract
Notes
【For 2 prople】
Protein: 7g (14%)
Fat: 39g(84%)
Net carb: 1g  (2%)
(Calorie:379kcal)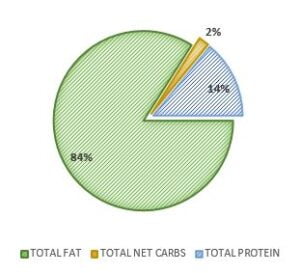 Custard cream filling recipe | It is so easy to make it!

Here is the easy way to make petite choux puffs too. It takes only 2 minutes or less to prepare the easy puffs(Of course, it takes time to bake and cool them down after that!)!