This post may contain affiliate links and I may earn a small commission when you click at no additional cost to you. You can read my full disclaimer here.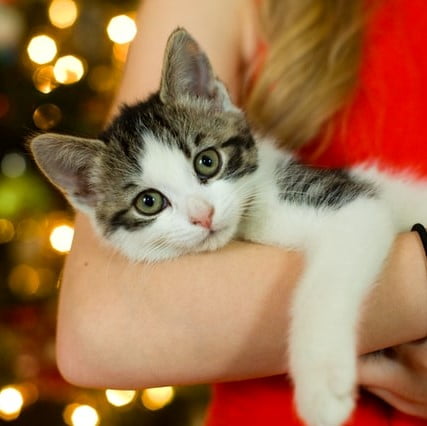 Catharine
Is there any good Keto bread out there???

I am on Keto and craving for some good warm toasty piece of bread so much…!
Good news! Yes, there is! It is "Kiss my Keto Bread!"


My husband and I have been on Keto diet for quite a while already. So far we have been good at finding alternatives for ingredients to avoid carbs as much as possible but that has not been the case when it comes to bread.


It is no surprise for those people who are on Keto diet to crave for some good bread. And we were no exception. We were CRAVING for some good Keto bread.


So we started to look around for it. There were numerous Keto bread out there, however some of them were actually including a lot of carbs. And finally, we found this bread, "Kiss my Keto bread."


We gave it a try, and we were so happy that we found this bread!
This bread fulfilled my desire!!! It is great!


As I think this bread is worth introducing, I am doing this review for all the people who are on Keto diet and having the same craving!
Kiss my Keto bread | My honest review
I say that the bread is sooooo good! Here are the reasons why I think this bread is so good and why I honestly recommend it!


I ordered them through Amazon. You can order them individually, or pack of 2 or 3. As I wanted to try all of the flavors, I ordered the pack of all the four kinds.


Here is the picture of the bread which was delivered. It took more or less a week to be delivered.


This is how it looks when you open it. The first one that I tried was the "Cinnamon Raisin" flavor. It smelled very fresh when I opened it.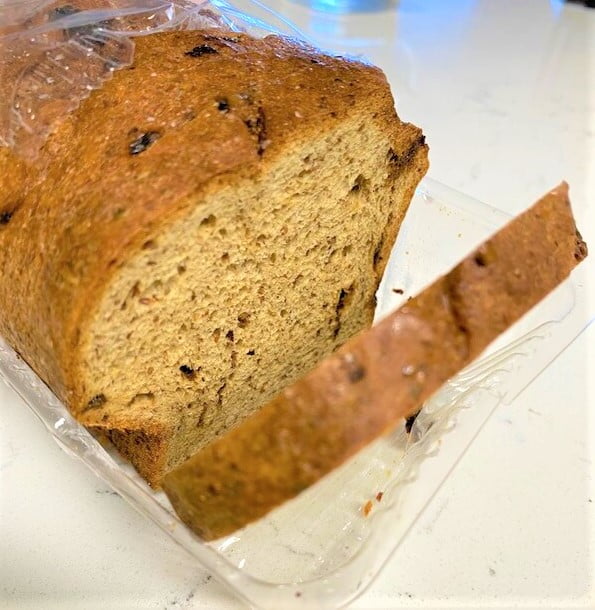 They are neatly cut and easy to take slices even if you make them frozen.

A package was containing 18 pieces even though the package was saying 14 servings. I guess they are not counting the edges as they are relatively smaller than the middle pieces.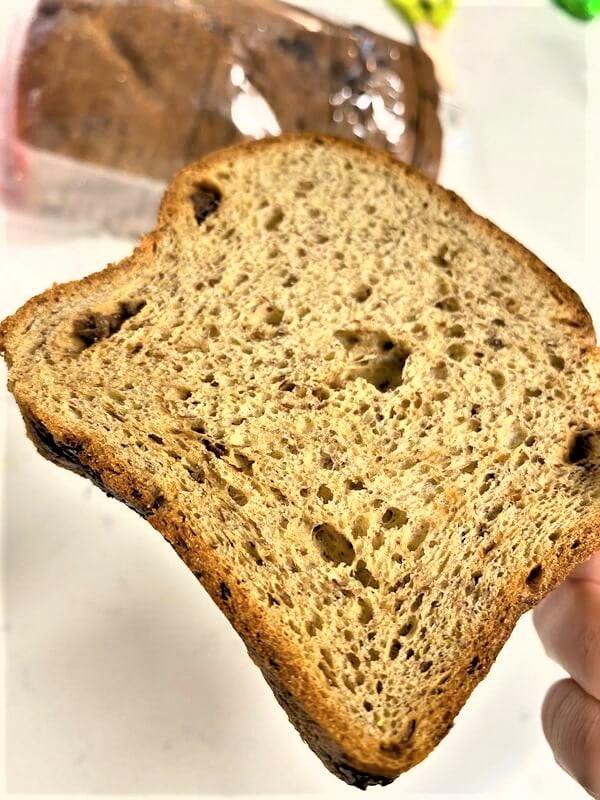 Usually, I am very picky about any kind of food as I was raised near Tokyo where meal standard is pretty high.


When I tried this bread, I felt like I could eat the whole package as it was so light and the taste was amazing! However, as I am concerned about my diet, I stopped at 4 pieces including the small ones at the edge 😛


As any other good slice of bread, you can have as simple as by itself toasted, or all the way to making yourself a delicious sandwich. I wanted to start simple as I was curious about the flavor 😉



I took some slices and put them in a pan over low-medium heat to give them nice toasty feeling. Just adding small piece of butter was more than enough to make it perfect!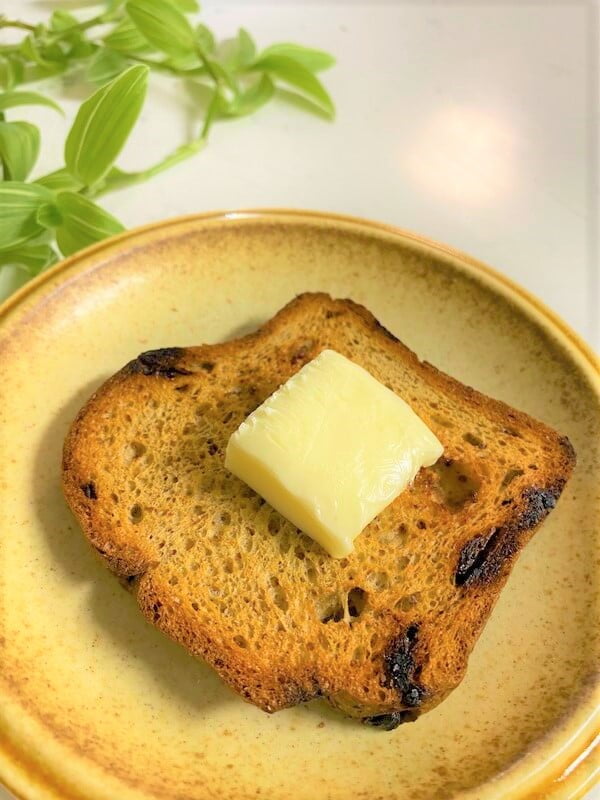 What surprised me was the crunchiness considering the fact that they are made without using any normal flour.


Ever since I started the Keto diet, I have been trying to cook meals without flour. And I know how hard it is to create some texture without the ingredient.


I can assure you that you will enjoy the crunchiness of this bread, as it is exactly the same as if it was made with normal flour!


And now, you are probably wondering why it is missing half a star.


It is because of the price!! 🙁 It is a bit more expensive than the normal bread that you can find in a supermarket.


Still, even though the price is high, I do think it is worth buying this Keto bread not only because the taste is so good, but also because it is an excellent option for satisficing your cravings without any guilt.


As we are eating only few slices every other day, I think that they will stay in our freezer for quite a while.
Kiss my Keto bread | The nutrition fact
Here are the nutrition fact of the "Kiss my Keto bread".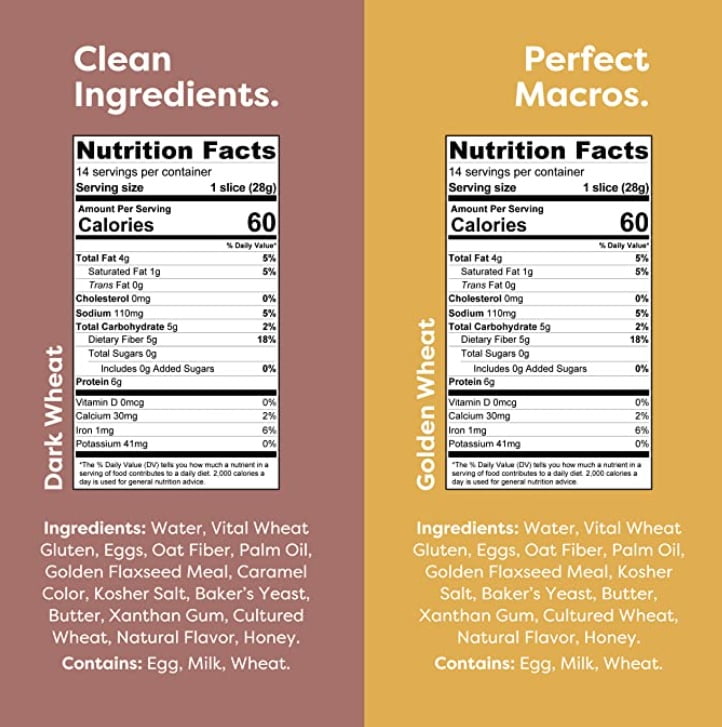 Three of the four flavors contain 5g of carbs per slice, but all of them are dietary fiber making them 0 net carb.Only the "Cinnamon Raisin" flavor contains 2g of net carbs per slice. That can also definitely be considered as Keto friendly.


Kiss my Keto bread conclusion
Even though, the "Kiss my Keto bread" option is a bit expensive, it is definitely worth buying. Not only it will stop your bread cravings guilty-free, but also it will keep you healthy in your Ketogenic diet.




It can be a great option to have with for some good afternoon coffee! You know, when you are on Keto diet, you realize that it is hard to find something that you can eat while having a cup of coffee.



If you are looking for Keto bread, I can totally recommend this one!