This post may contain affiliate links and I may earn a small commission when you click at no additional cost to you. You can read my full disclaimer here.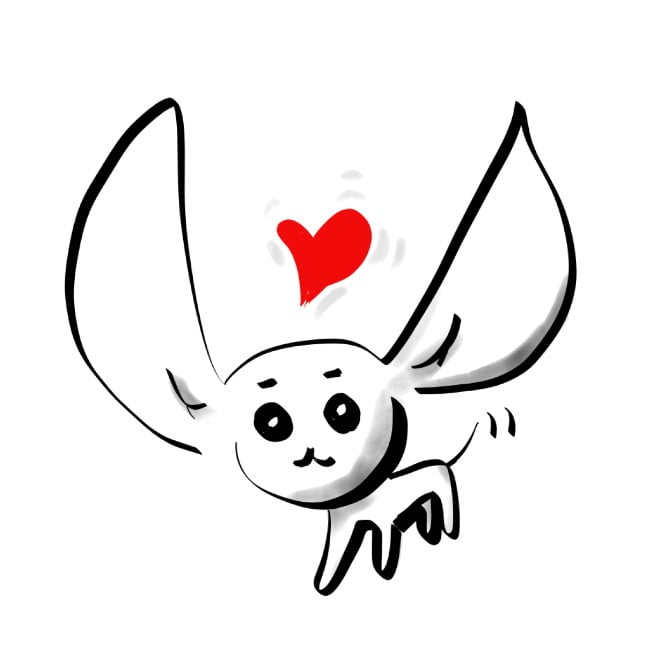 Chihuahua
I am on Keto, and looking for some good pasta alternatives that I can eat keeping my carbs intake low.

I wonder what the "Natural Heaven Spaghetti Hearts of Palm Noodles" tastes like. Have you tried it yet?


My husband and I have been on Keto for a while. We also have been looking for pasta alternatives like you. We have tried so many interesting kinds of pasta so far since we started to work on Keto.


This is the review of "Natural Heaven Spaghetti Hearts of Palm Noodle." Let me tell you the conclusion of this review first;


Natural Heaven Spaghetti Hearts of Palm Noodles4.0





I like this product. The texture and the taste are very good!


One thing though, you may be disappointed if you buy this product looking for a substitute of the typical "Italian Pasta". You may consider the pasta of Hearts of Palm more as a noodle substitute, but still, definitely a great option when it comes to taste.


It was something completely new to me. And was great!


In this review, I am going to tell you why I recommend this product and then I will share with you a recipe that I'm sure you will enjoy, just as I did.
If you want to jump to the recipe, please click the "Jump to recipe" below.
Jump to Recipe
What is "Natural HEAVEN SPAGHETTI HEARTS OF PALM"?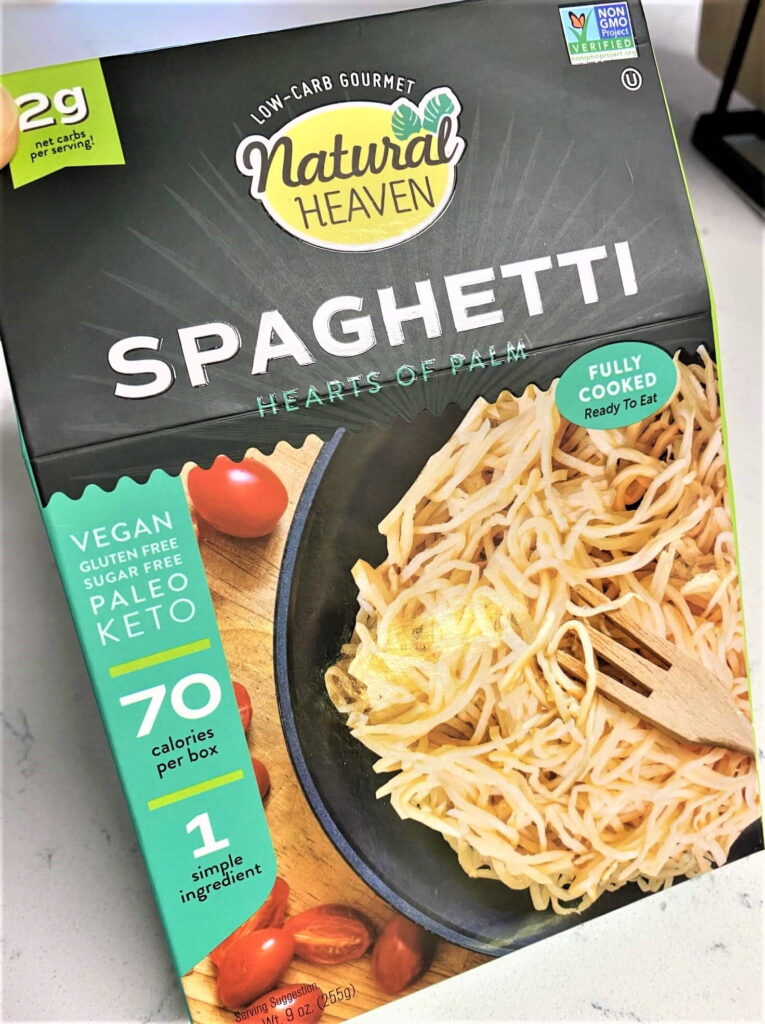 This product is made in Ecuador, using the heart of palm tress that are mostly grown in tropical climate. It's described as follows.



✔ ONLY 70 CALORIES PER BOX and 11g of carbs per box, No Sugar.



✔ ALL NATURAL, the hearts of palm noodles have only ONE ingredient, Hearts of palm shredded in shape of pasta thats guarantees a texture similar to regular al dente pasta



✔ BETTER THAN REGULAR PASTA, comparing to the other pasta Spaghetti hearts of palm pasta is 93% fewer calorie than regular pasta



✔ SUSTAINABLE To produce Natural Heaven Pasta we use (bactris Gasipaes) Is A Sustainable Species Of Hearts Of Palm and HAND MADE labor preserving human work instead of complete automation



✔100% SATISFACTION GUARANTEED OR YOUR MONEY BACK: for us, it is straightforward: if you, by any chance, do not like our products, please feel free to CONTACT US, send your order number and we will refund you. You can do that anytime and we promise no hassle at all. We want your purchase experience with us to be as smooth as possible. No questions asked. Valid for purchase made within the past 30 days



Natural Heaven Spaghetti Hearts of Palm Noodles

As you can see from the description, this pasta consists in hand made shredded "hearts of palm"! It is amazing that someone thought that they can make a good pasta alternative out of hearts of palm.


This is how the pasta is packed in the box. Right from the beginning, you may recognize the "veggie" nature of this product. Compared to the typical pasta, these noodles are not "stretchy", not only due to the fact that is gluten-free, but also because of its fibers content.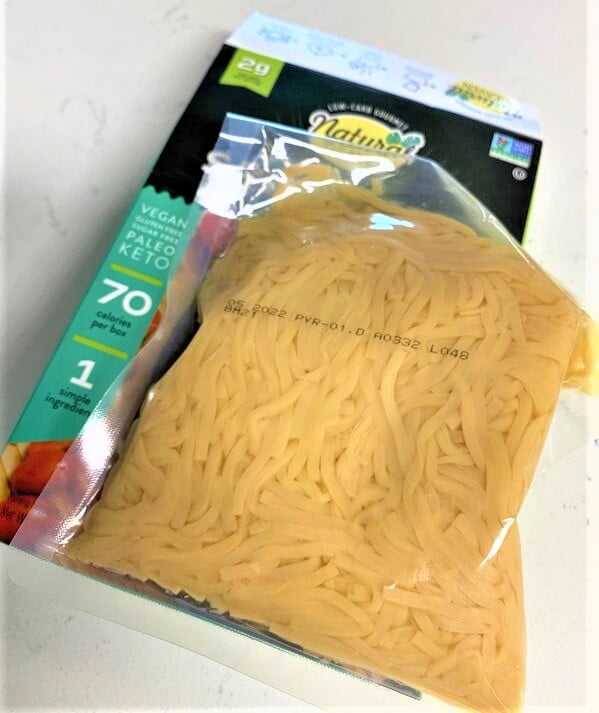 Natural Heaven Spaghetti Hearts of Palm Noodles | The honest review about this product
Here are three things that I can highlight about this product.



Let me go over each one of them.
Unique texture
As I said before, one of the first things I recognized about this product was its texture. I guess I did not have an idea on what to expect when I tried this meal, but I can say that its texture was one of the things that really surprised me, and it turned out to be its best "feature" in my opinion.


As mentioned in the description box, this product "is similar to regular al dente pasta." However, to me, it was more like bamboo shoot with less fiber.


I have never eaten the hearts of palm before, and it was a completely new texture for me, but I must say that after giving it a try, I was very much into it!


It made me think that this type of pasta goes very well with some shredded pork and paprika. Kind of a "Chinese-style Pork and Green Peppers Stir Fry" type of dish.




Perhaps, other types of Chinese dishes that can be prepared or enhanced with vinegar, should also go just fine with this "hearts of palm pasta", like bamboo shoot.
Unique smell
It has a unique, mild smell. Similar to the scent that you get when opening a bottle of green olives, but milder. Definitely not the kind of aroma you will get from an Italian pasta, but still nice.


Even though, it is a mild smell, some may want to get rid of. You can do so by putting the noodles in some milk for about 10 min. Since I am on Keto, I used cashew nut milk for it and it worked just fine. The smell is completely gone after 10 min.
A bit pricey
This is the reason why the item is missing a star in my review. It is a bit pricey for the amount of food you get in the box. However, considering the fact that there are not that many options out there as pasta alternatives, I do believe it's worth buying, not to mention the great nutrition benefits that come with it.
Natural HEAVEN SPAGHETTI HEARTS OF PALM |Nutrition fact
Here are the nutrition facts about this pasta.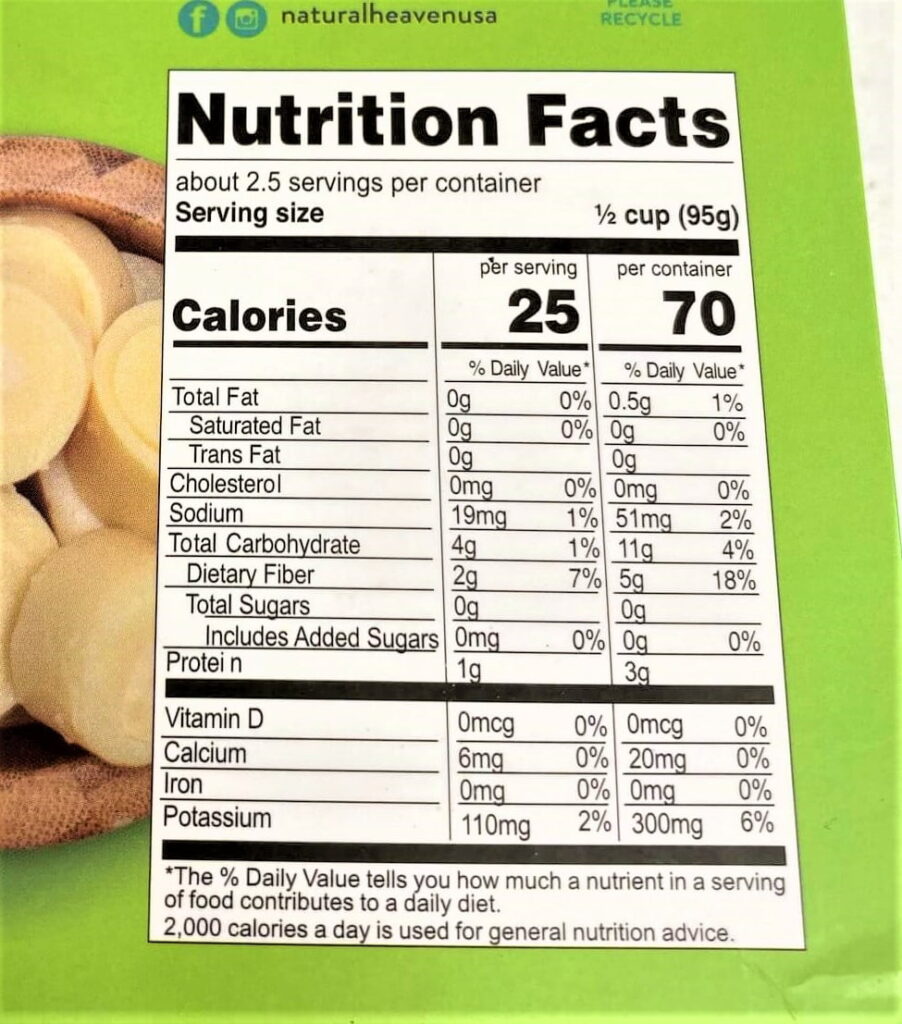 As you can see, for a half a cup serving size (95g), the product contains 4g of carbs, 2 of which are dietary fiber. This will make the serving size a good 2g of net carbs.


However, I must say that half a cup of this meal will probably keep you hungry. But not to worry. Even eating the whole package (255g), will represent an intake of only 11g of carbs, 5 of which are dietary fiber, still leaving you in a good "keto" place of only 6g of net carbs. Try to find that in any other pasta option!


Another great thing about this product is its contribution to your potassium intake. Finding a good source of potassium may be sometimes difficult, but this palm heart pasta can definitely help you with that. Each container comes with a good 300mg dose of potassium, a great addition to your daily diet.


In a nutshell, you can't go wrong with this product. Low carb, good nutrition, and great flavor, perfect option for those who are on Keto!
Natural HEAVEN SPAGHETTI HEARTS OF PALM| How do you cook?
Even though I mentioned above that this pasta will go well with some Chinese dishes, it of course goes with Italian dishes as well. Here is one of those recipes I tried!


I hope you can enjoy this product as much as I did!
Natural Heaven Spaghetti Hearts of Palm Noodles4.0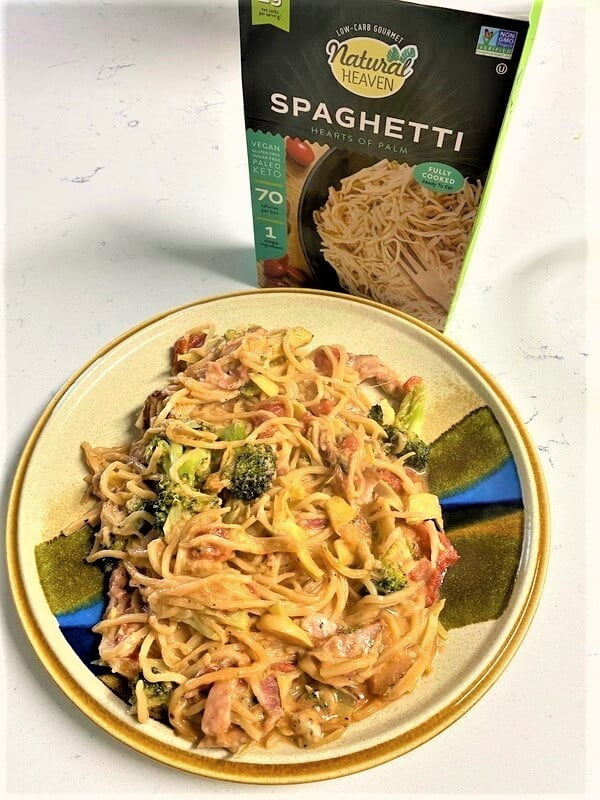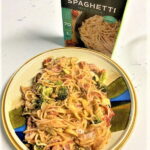 Print
Natural HEAVEN SPAGHETTI HEARTS OF PALM with bacon, tomato, artichoke, and cheese
This is a recipe for the spaghetti of "hearts of palm". The pasta has bamboo-shoot like texture, so that the sauce with sour vinegar of artichoke matches with the pasta very much!
Materials
1

package

Spaghetti Hearts of palm

1

tbsp

milk (Any kind)

This is to dilute the smell of the pasta

1

clove

garlic

1

tbsp

olive oil

4

pieces

Pantene Artichoke Hearts Quartered & Marinated

1/2

can

Diced tomato

2

slices

bacon

5

pieces

broccoli

cheese (Any kind)

As much as you want
Instructions
Open the package of Spaghetti in a bowl and pour milk over it. Mix thoroughly. Leave about 10 min.

Put olive oil and sliced garlic on a pan and heat with low heat.

Put diced tomato and sliced artichoke, and simmer a minute.

Put the pasta and any kind of cheese in the pan and mix thoroughly. ( I used a table spoon of Mozzarella, American, and parmesan)