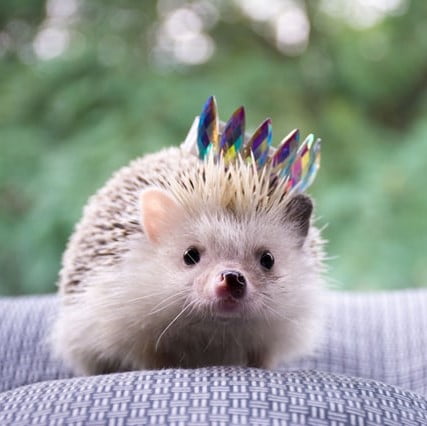 Hedge hog
Do you have any Tuna stake salad recipe?
On this page, I am introducing a recipe of Tuna stake salad with Asian onion sauce.



This recipe is especially for those who enjoy salad as a main meal. As it is pretty photogenic, it can be recommended to serve for some guests at a party too. As the recipe uses soy sauce and onion as ingredients for the sauce, it has strong Asian taste.



The recipe does not use Mirin as ingredient, it is very low-carb. The sesame oil is also adding some very good fat on the meal to make it more ketogenic.



The tuna can be fresh one or frozen one. This time, I used frozen one and thawed in a fridge for couple of hours before use.



If you want to jump to the recipe, please click the button below.



Seared tuna recipe(salad)|When fish is seared a little, it brings out more flavor
Some research found that Umami (flavor of food) can be brought out more when fish is little bit seared. According to the theory, since the heat evaporates the water on the surface of fish, the flavor gets concentrated.



Actually, you may find some Sushi chefs often burn only some part of fish by a burner nowadays. The reason that they burn them is to bring out the flavor out of the fish meat.



Raw fish is good, yet, if you sear fish a little bit, you may find the flavor can be even stronger and better. Especially, fish which contains a lot of fat may have stronger flavor when they are seared a little. It gets more juicy outside.



With this recipe, you sear tuna only short time with high heat. If you have grill or burner, they work for this recipe as well.
Enjoy the savory, burned flavor with your tuna.
Seared tuna recipe of salad|Ingredients
Ingredients are as follows.






If you are keen to Asian meals, I very much recommend this soup stock paste. This can be a great base for any Asian meal. You can make soup out of this ingredient instantly.



>> Ajiha 



As a sugar alternative, I am using this one, the Whole earth. It is made of stevia, monk fruit, and erythritol. Even though you need only half the amount of sugar, the taste is exactly like sugar and has almost zero calorie. Because you need only half the amount of normal sugar, you can save your space in your kitchen as well.



>> Whole Earth Sweetener Co. Stevia Leaf and Monk Fruit Sweetener
Seared tuna recipe of salad|How to make
1 Thaw the tuna in the fridge for a couple of hours.
2 Minch the garlic, ginger and scallion.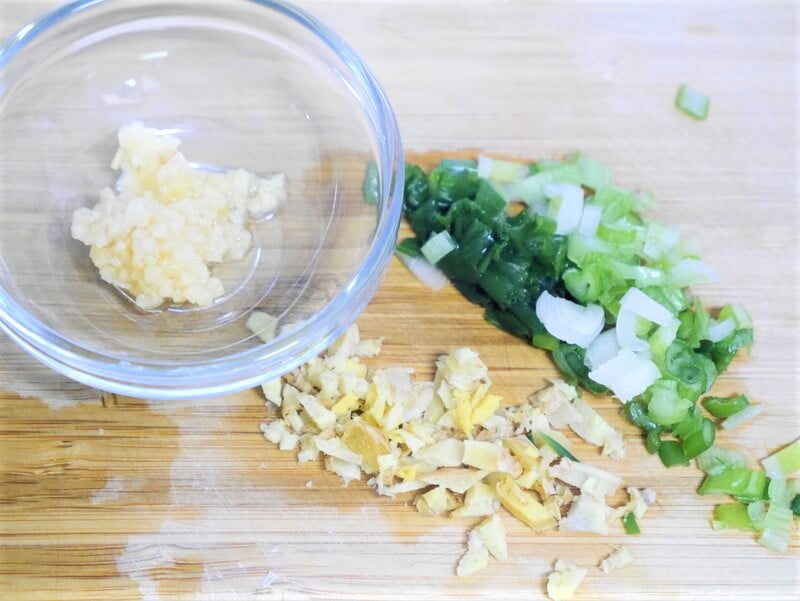 3 Mix ★ in a cup.
4 Slice onions and put it in water in a bowl.
5 Put salad greens on a flat plate.



6 Put the onion flat on the green salad.
7 Put one table spoon of sesame oil on a pan and fry ☆ with low heat.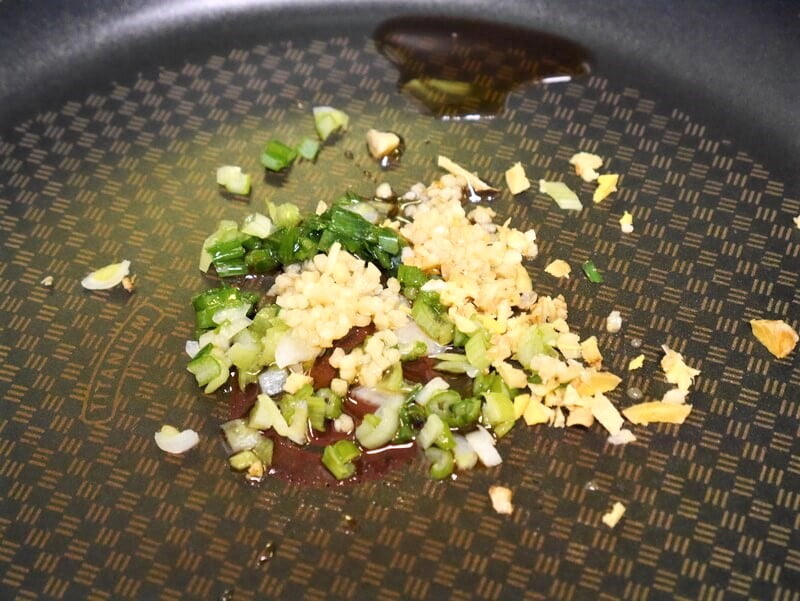 8 When you start feeling the aroma of the garlic, put ★. When the entire sauce is boiled, put the sauce aside in a cup.
9 In the same pan, put a tablespoon of sesame oil and sear tuna on all the sides with high heat. Just sear only outside.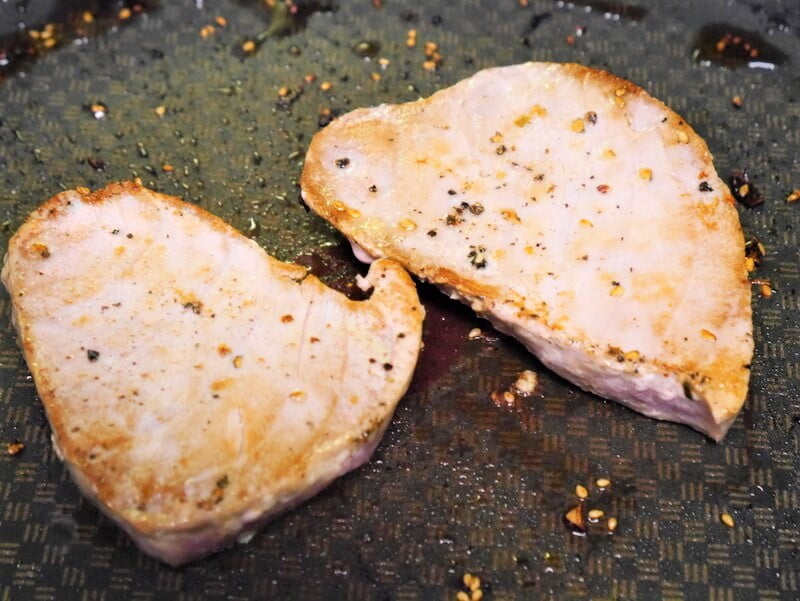 10 Slice the tuna.
11 Put the tuna on a salad and pour over the sauce from the cup.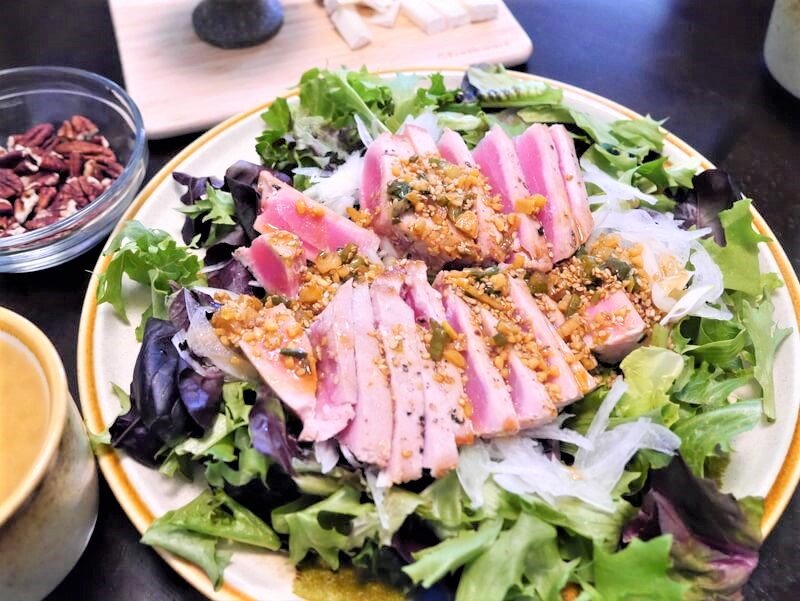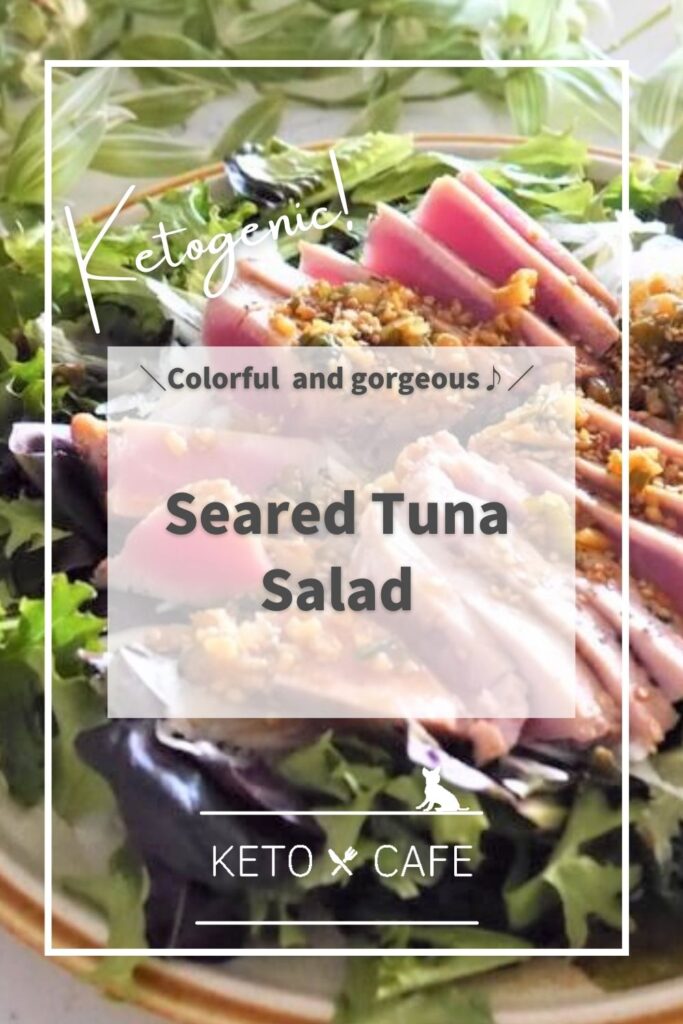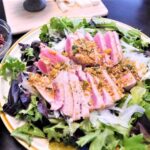 Print
Seared tuna salad with savory onion sauce
A salad of seared tuna with onion sauce. Good for those who want to eat salad as main meal. As it looks gorgeous, it can be good for some occasions like a party.
Materials
2

pcs

Tuna fillets

40

g

Salad leaves

70

g

Leek or scallion

☆

1

clove

Garlic

☆

1

pc

Ginger

☆

1

tbsp

Soy sauce

★

1

tbsp

Sesame oil

★

1

tbsp

vinegar

★

2

tbsp

Sake(White wine)

★

1

g

Whole earth

★ Equivalent to 2g of sugar

1

tsp

Aija (Chinese soup stock paste)

★

1

tbsp

White sesame

★

1/2

White onion

Salt and pepper

2

tbsp

Sesame oil
Instructions
Thaw the tuna pieces in a fridge for a couple of hours

Minch garlic, ginger, leeks or scallion

Slice onion and put in water in a bowl

On a big flat plate, spread salad leaves

Put sliced onion on the salad

Put a tablespoon of sesame oil and fry ☆

When you start feeling the aroma of garlic, add ★ in the pan. When boiled, put the sauce aside in a cup

On the same pan, put another table spoon of sesame oil and sear tuna with high heat. Sear lightly all the sides of the pieces

Slice the tuna and put on the onion and the salad

Pour over the sauce on the tuna
Notes
【For 2】
Protein: 65.7g (43%)
Fat: 64g(42%)
Net carb: 22.5g  (15%)
(Total calorie:928kcal)